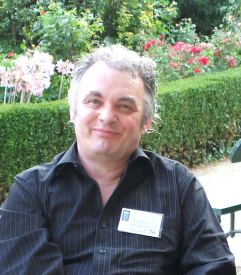 Adam McLean - Painter
I've been looking for fellow artists that create art for Tarot decks. You could say I'm a little preoccupied, ok maybe a little obsessed with it being that Tarot has been the main focus of my work, as an artist, and a Tarot reader.
Artists and Tarot seem to go hand in hand for many of us, and there are numerous artists that create there own Tarot decks, because they consider Tarot as art.
Recently I found a really fascinating painter
Adam McLean
who is also a dedicated collector of Tarot cards and art. He has a huge, compehensive data base of published, and unpublished Tarot decks and cards. The limited edition art tarot works are really quite beautiful and fascinating. He is actively seeking artists who would like to have their Tarot art work published. If you have a passion or interest in Tarot art work you'll find Adam McLean's website very unique.
The Empress -Egg Tempera on Porcelain Tile - 2015 Catherine Meyers